Our Work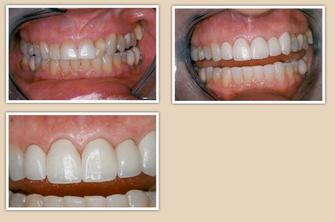 Brightness in a smile certainly makes people look younger. This case had lower bleaching done and all ceramic crowns across the top teeth. The overall appearance is what I call age-reversing dentistry.

This mother of two decided that she had lived with an ugly crown for long enough. The metal core crown on her front tooth was obviously fake and it showed. She wanted a natural smile that you couldn't tell what wasn't real. She went ahead with professional whitening, and four new crowns for the front teeth. She had four all ceramic crowns done to even out the space, the biting edge and the lighten the overall color. Her new smile is now very natural, even and beautiful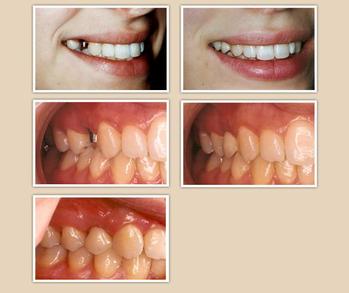 Accidents happen! This young college student was jumping on a trampoline when she struck the shoulder of somebody else splitting her premolar in half. An extraction of the cracked tooth with immediate implant placement and an immediate temporary allowed her to never have a space there. After several months of healing the final crown was placed giving her the most natural and long lasting replacement she could have.​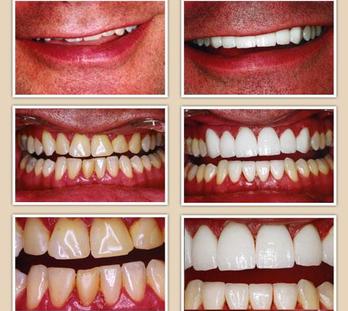 This young doctor came to me with concerns about not showing his teeth and discolored old composite. He felt less confident to talk face to face with patients because of his smile. I went ahead and brightened and lengthened his teeth to give him a full, youthful smile. Now he can smile confidently knowing he has the professional look that he wanted.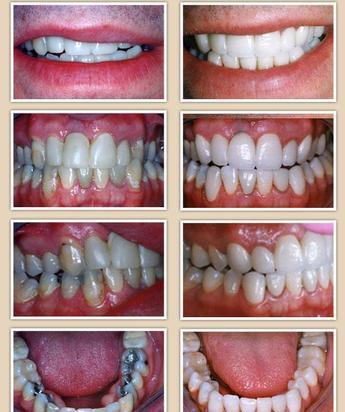 This successful businessman came to us with a broken front tooth due to a long standing athletic injury to his front teeth. We were able to place a dental implant to replace his one front tooth and several other crowns to improve the strength and the alignment of his smile. With professional whitening he has boosted the vitality of his smile to turn back the clock ten years. He also went ahead with replacing all of his dark metal fillings on the back teeth to insure the strongest and best looking teeth we could offer.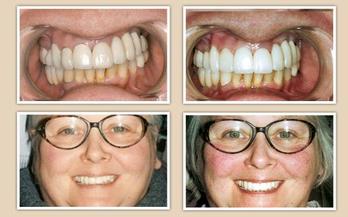 The original treatment plan replaced this woman's partial dentures with implants on her upper left and her lower right. This made her feel so young that she wanted to enhance the appearance of the metal and porcelain crowns in the front to all ceramic crowns. Notice the vitality that these bring to her smile. It is never too late to look younger!​